Near the Piazza Maggiore in the heart of Bologna, city of art and history in Italy, the Hotel Al Cappello Rosso continues the tradition of welcome and hospitality since 1375. Its location is ideal for visiting  the city on foot or by bike, as well as its monuments, museums, traditional markets and shops.
This Boutique Hotel offers 33 custom-designed rooms and suites that can accommodate all types of customers including those traveling with their pet. You will find a comfortable bed, a bathroom, TV with international channels, Wi-Fi, safe, minibar, courtesy tray with tea and coffee.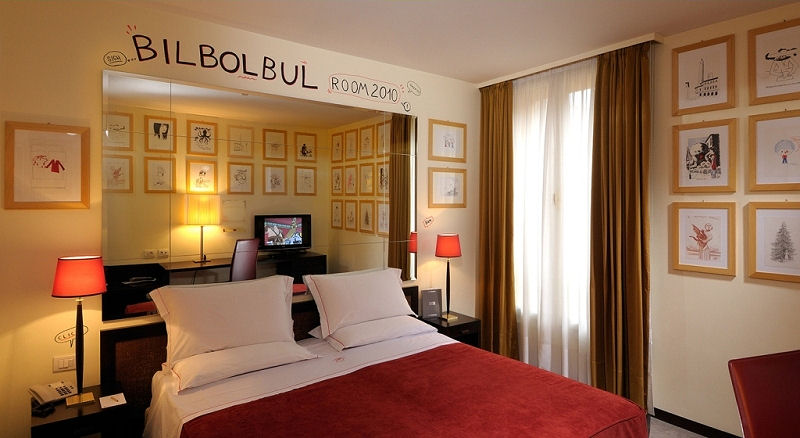 The breakfast satisfies all tastes (sweet and savory items) with some organic food and gluten free.
The public areas of this 3 Star Hotel in Bologna are spacious and comfortable, the bar "del Farina Living Restaurant" is a place where you will enjoy a drink in peace, meet a friend or just relax with a good book or flipping through magazines.
Additional information about Hotel Al Cappello Rosso
Address: Hotel Al Cappello Rosso – Via Dè Fusari, 9 – 40123 Bologna (Italy)
Phone: +39 051 261891
Email: info@alcappellorosso.it
Website: http://www.alcappellorosso.it