Hotel Cimarosa is a comfortable hotel with 16 superior rooms located in a elegant district of Naples, Vomero. This 3 Star hotel is situated at the top floor of the building of the funicular railway station in Piazza Fuga.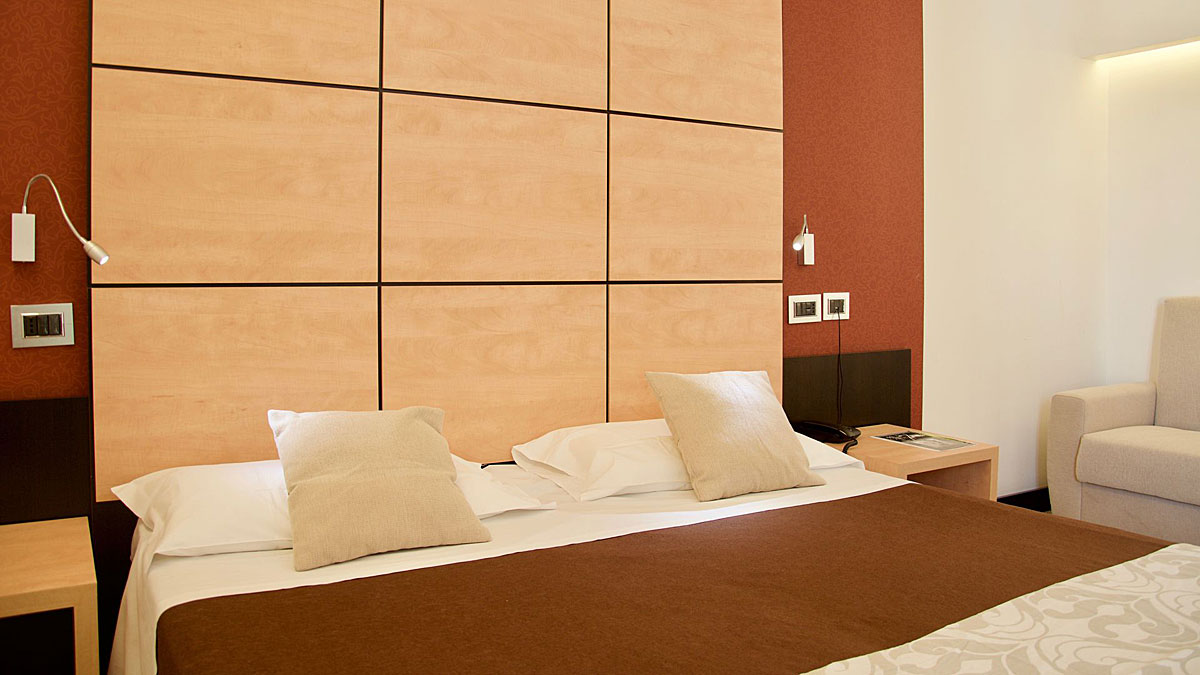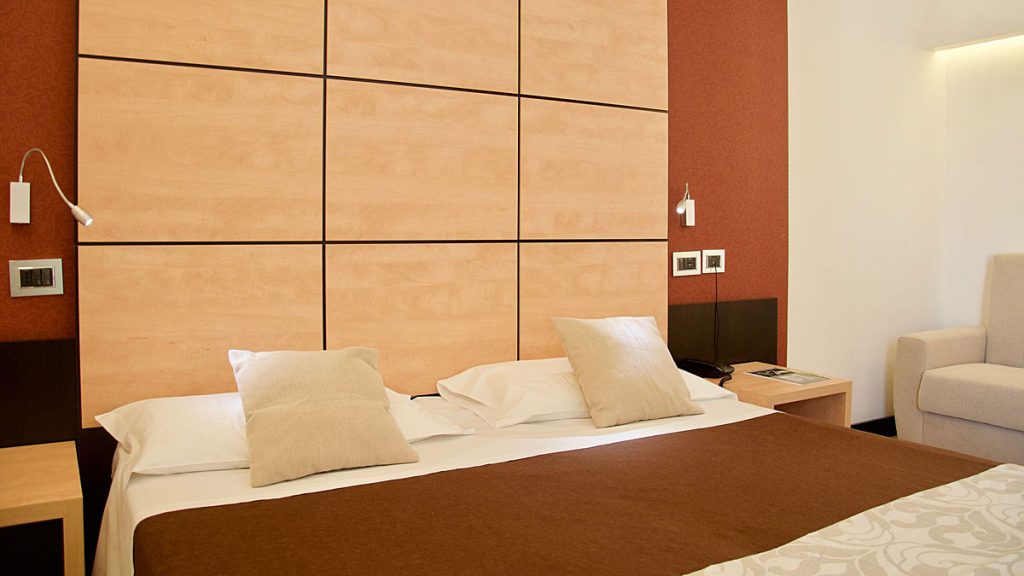 Rooms
The accommodations at Hotel Cimarosa boast spacious, luminous, and panoramic rooms that prioritize tranquility. Designed with a keen sense of style, they feature clean lines and furnishings that are simultaneously simple and functional. The overall aesthetic reflects an essential architectural approach in harmony with a distinctive and cohesive style.
Whether guests are on a leisurely vacation or a business trip in Naples, our hotel consistently provides an ideal setting for achieving a perfect state of relaxation. This ensures that every guest can fully immerse themselves in the city's attractions or meet work commitments with ease.
Tourist attractions near Hotel Cimarosa
Hotel Cimarosa is located in the Vomero area, a hilly and elegant district of Naples that offers many tourist, historical and cultural attractions. Here are some of the places you might want to visit near the hotel:
Castel Sant'Elmo: Medieval fortress that dominates the city from the top of the Vomero hill. It was built in the 14th century and later used as a prison and a barracks. You can enjoy a panoramic view of Naples, the Vesuvius, and the sea from its ramparts, or visit its museum that displays artworks and historical exhibits. Castel Sant'Elmo is about 1 km away from Hotel Cimarosa.
Certosa di San Martino: Former monastery and church that dates back to the 14th century. It is one of the most important examples of Baroque architecture and art in Naples. You can admire its richly decorated interior, its cloisters, its gardens, and its collection of paintings, sculptures, and nativity scenes. Certosa di San Martino is about 1.1 km away from Hotel Cimarosa.
Villa Floridiana: Beautiful park and villa that belonged to Ferdinand I of the Two Sicilies and his wife Lucia Migliaccio. It is surrounded by a lush garden with exotic plants, fountains, and statues. You can relax in the shade of the trees, or visit the villa that houses the National Museum of Ceramics, which displays porcelain and pottery from various periods and countries. Villa Floridiana is about 650 m (2132 ft) away from Hotel Cimarosa.
Piazza Vanvitelli: This is the main square of the Vomero area, where you can find many shops, cafes, restaurants, and bars. It is named after Luigi Vanvitelli, the architect who designed the Royal Palace of Caserta. You can also access the funicular that connects the Vomero to the lower parts of the city. Piazza Vanvitelli is about 400 m away from Hotel Cimarosa.
The Vomero area is a lively and charming neighborhood that preserves the authentic atmosphere of old Naples with its pedestrian streets, historic buildings and elegant shops.
Additional information about Hotel Cimarosa
Address: Hotel Cimarosa – Via Domenico Cimarosa, 29 – 80127 Naples, Italy
Phone: (+39) 081.7612474
Email: info@hotelcimarosa.it
Website: https://www.hotelcimarosa.it