In the historical center of Naples in Italy and a few steps away from Piazza Dante, the Hotel Correra 241 will surprise you with its contemporary design and dynamic colors, all housed in a 19th century building. Its renovation made it possible to discover a major Neapolitan archaeological treasure.
The beautiful surprise during the renovation of the hotel Correra 241 was the discovery of a part of a 6th century Greco-Roman aqueduct. The lobby of the hotel is decorated with a beautiful wall with an opening on a well of a few steps which give access to a tufa tunnel about ten meters.
The discreet exterior of the building hides the toned atmosphere of the hotel. You will find themed spaces "contemporary art gallery", comfortable and bright rooms as well as a shady terrace where you will enjoy breakfast and relax during the summer season.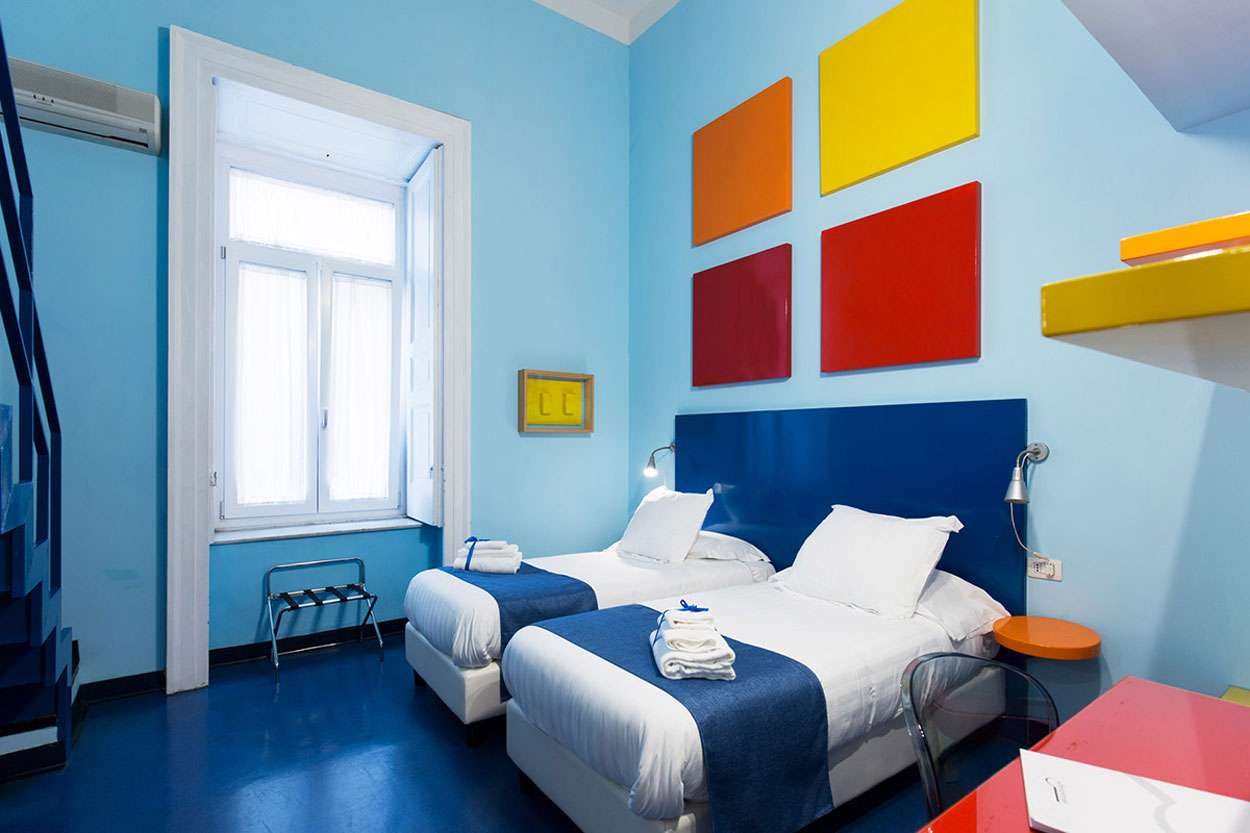 This small 3 Star hotel with 21 rooms is the first Art Hotel in Naples, located in a side street of Via Toledo, a pedestrianized shopping street with historic palaces and the magnificent Galleria Umberto I. Hotel Correra 241 enjoys a very good location in the city center that allows you to quickly reach the Piazza Dante (metro), the National Archaeological Museum, the Capodimonte Museum and the Piazza del Plebiscito (San Carlo Theater, Palazzo…).
Additional information about Hotel Correra 241
Address: Hotel Correra 241 – Via Francesco Saverio Correra, 241 – 80135 Naples, Italy
Phone: +39 081 1956 2842
Email: info@correra.it
Website: https://www.correra.it