Le Sirenuse Hotel is situated in the center of Positano, on the Amalfi Coast (about 50 km from Naples). This luxury hotel has been opened since 1951 and was created on the basis of a holiday home overlooking the Bay of Positano. It offers the services of an establishment of high standing decorated with a warm atmosphere, it enjoys a beautiful panoramic sea view!
Hotel Le Sirenuse features 58 Deluxe rooms and Suites, a Gastronomic restaurant and several Bars with outside terrace.
Rooms and Suites
Most of the Sirenuse's rooms and suites offer panoramic views of Positano Bay. Inside, it is light-filled with white walls, vaulted ceilings and Tiles of Vietri on the ground. Each one has a private balcony or terrace, the decoration is personalized thanks to a clever mix of antique, contemporary and oriental furniture. The bathrooms are in marble and handcrafted tiles with balneo bath (except for 3 rooms).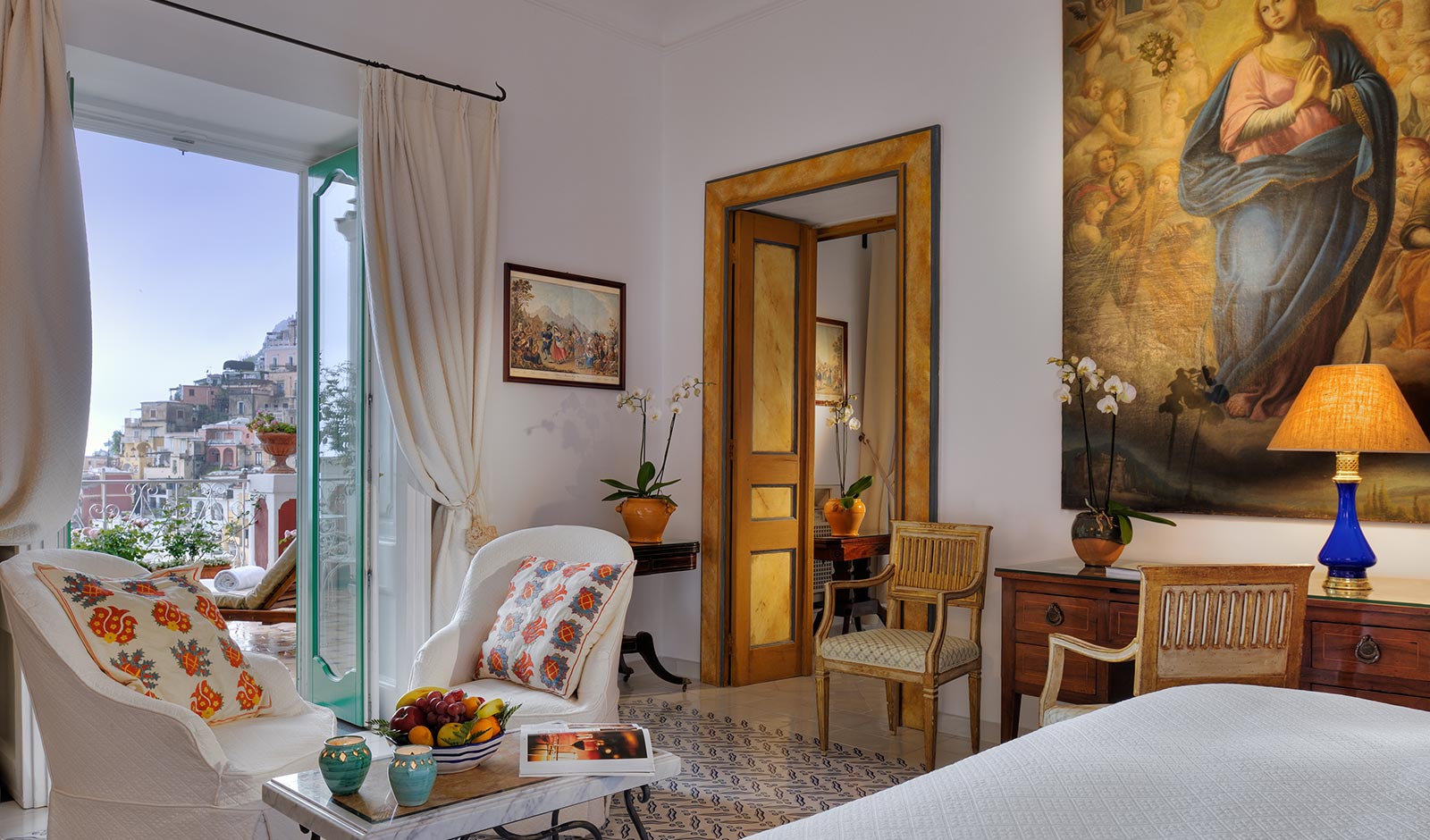 Hotel swimming pool
The pool terrace lined with lemon trees overlooks the village of Positano and the sea, it is an ideal place to relax in the sun or in the shade of a pool umbrella after a getaway on the Amalfi Coast.
SPA
The Sirenuse Spa offers face and body treatments with AVEDA's aromatic oils.
Restaurant La Sponda
Restaurant La Sponda (one Michelin Guide star) offers cuisine based on local quality ingredients, inspired by the Mediterranean tradition. The romantic dinner is lulled by a mandolin accompanied by a guitar.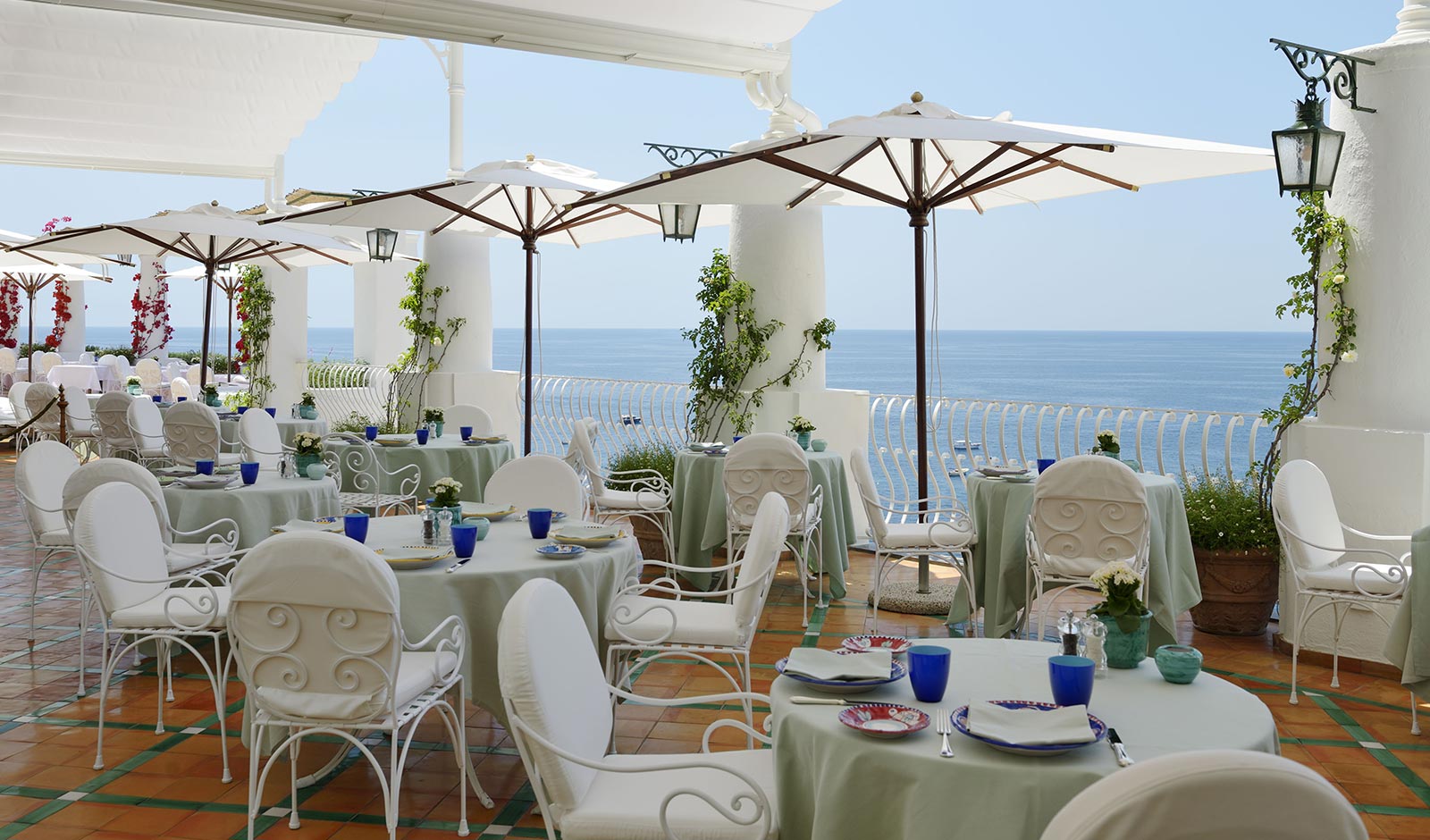 Champagne Bar and Grill
The Champagne & Oyster Bar is located on a charming outdoor terrace overlooking the village of Positano, open from May to mid-October in the evening. An ideal setting for an aperitif… And why not enjoy a glass of champagne accompanied by seafood, carpaccio and fish tartare, fish or vegetables, a plate of pasta, a few grills, a salad and many other dishes. All of that in a musical atmosphere orchestrated by a DJ.
Bar Franco
The Bar Franco is a cocktail bar that opened recently on the roof terrace of the Sirenuse hotel.
Boats, excursions and activities
There are several offers of excursions by land and boat which are advised by the concierge of the Sirenuse Hotel: visit of the Amalfi Coast and its picturesque villages, transfer to Naples, a trip to Capri or a visit of Pompeii for example!
Additional information about Le Sirenuse Hotel
Address: Le Sirenuse Hotel – Via Cristoforo Colombo, 30 – 84017 Positano, Italie
Phone: +39 089 875066
Website: http://sirenuse.it